Pharmacy Merchant Account
Total Payment Service ("TPS") is able to provide the most reliable & secure payment solution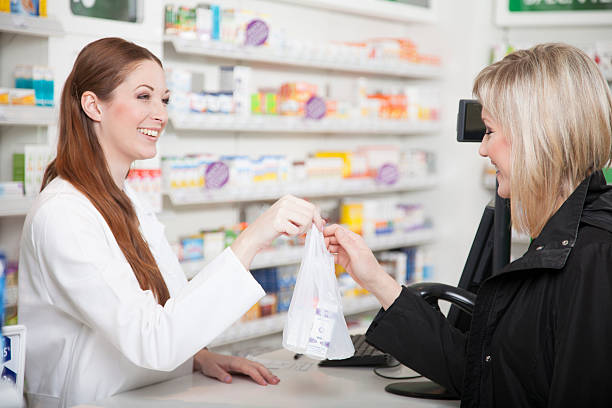 Overview On Pharmacy Merchant Account
Online pharmacy merchant accounts offer a wide range of opportunities for merchants that range from large sales volumes to huge profits; however this makes an online pharmacy a very lucrative business. With increasing sales and growing volumes of profits, the business begins to face problems of chargebacks, fraud etc., which has dented the fate of acquirers and financial institutions, who have labeled online pharmacy as a high risk business.
Being categorized as a high risk business, finding a payment processor for pharmacy merchants becomes almost impossible for online pharmacies. The online pharmacy merchant account owners find it impossible to get accepted for merchant accounts by acquiring banks and other credit card processors because there is a very high financial risk involved.
So, if you are an online pharmacy merchant looking for a secure and cost effective credit card processing solution for your business, then TPS can help. TPS has been in the business of providing licensed pharmacies with secure merchant account services at the most affordable price for several years. With the accumulated experience, we assure our clients receive the best possible merchant account in the least possible time.
Why Apply For A Pharmacy Merchant Account With Us
There are a lot of services out there that provide processing facilities for online pharmacy websites, so why should a pharmacy merchant choose TPS? Besides the fact that we have years of experience behind our back in providing pharmacy merchant accounts, we are one of the trusted names because:
We directly get our clients in touch with our friendly and real merchant account experts/managers, who are familiar with all the ins and outs of online credit card processing and pharmacy merchant accounts.
We have a large and trusted network of acquiring banks which allow us to find you a merchant account for your specific needs.
We are able to provide you multi-currency solutions, virtual terminals, fraud/chargeback prevention models and much more.
And, most importantly, our system and funding is very secure and reliable
We at TPS understand the significance of your pharmacy business and understand the risks involved in it; therefore we offer all online pharmacy merchants with secure and easy processing solutions which makes it really simple to accept online electronic payments from credit cards and other such instruments.
Applying for a pharmacy merchant account with TPS is as easy as it can get. Simply click the apply button and show interest, we will then start the free process. Our expert merchant account manager will assist and guide you through all the process and help setup your account from the moment you apply for a merchant account with us.